31 Aug 2017
Government notifies e-way bill, exempts vegetables, fruits out of its ambit...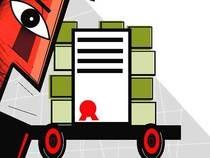 NEW DELHI: The government has notified the e-way bill keeping some items of mass consumption such as vegetables, fruits, food grains, meat, bread, curd, books and jewellery out of its ambit.

These will provide the framework for the transport of goods under the goods and services tax (GST) regime.

An e-way bill is required to transport any item worth more than Rs 50,000 within the country. It is proposed as a permit of sorts in electronic format that will have details of ..
"While these rules will ensure that a common form is applicable across India, industry has highlighted various issues on the e-way bill provisions that they are concerned about. There should be wider debate and consultation with the industry before implementation of these rules, else the supply chain bottlenecks and operational challenges may far outweigh the perceived benefit this system has to offer," said Pratik Jain, indirect tax leader, PwC.